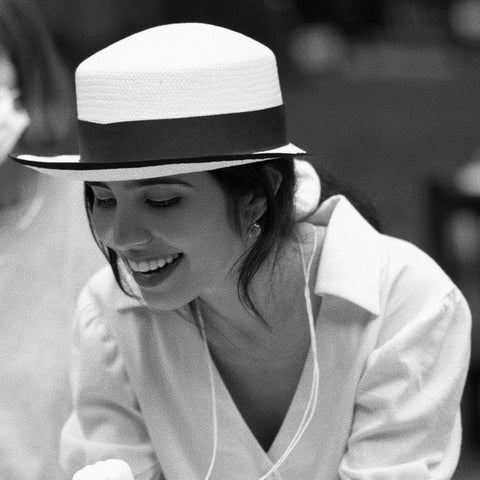 "I want to capture the timeless heritage of the past to live in a meaningful present while demonstrating that craftsmanship and purity are the highest form of sophistication."
The art of creating meaningful beauty.
Born in 1997 Lucie Azari has a different approach to modern luxury, traditional yet progressive, timeless yet distinctive, effortless yet sophisticated. She draws inspiration from her parisian and persian heritage with the influence of traditional craftsmanship and purity at the core of everything she creates. She established her eponymous label in 2020 with the desire to create a couture house in which fashion and nature are of the same essence. 
Exploring the duality between beauty and meaning her collections are an ode to art, nature and traditions. With immaculate tailoring, the designs are celebrating British artisanship, using the finest organic cloth and materials, such as Scottish handwoven Harris Tweed, renowned for its sophistication and unparalleled durability. 
At the forefront of her philosophy toward creating a meaningful brand, she believes that the beauty of a garment should be extended to the lives of the ones who craft them, extended to the environment from which they are crafted.
Forever enshrining exquisite craftsmanship, savoir-faire and heritage her collections are handmade in London using traditional couture techniques with quality and timelessness in mind to create meaningful pieces that last more than a lifetime, resulting in future heirloom with different owners and different lives.